Centreville Labor Resource Center 2nd Anniversary Open House
The Labor Resource Center hosted our 2nd Anniversary Open House on Saturday, December 7, 1-3 pm.
Light refreshments were served and there was the opportunity to talk to Center staff, volunteers, and participants about our work. At 2 pm, special awards for key volunteer-supporters were presented.

Thank you for joining us at the Center and for seeing first-hand how lives are being changed!
CLRC'S First Anniversary Celebration
The Centreville Labor Resource Center (
map
) celebrated one year of operation with an open house on
Saturday, December 1, 2-4 pm
, at CLRC. Staff and volunteers answered questions informally and offered tours of the CLRC including projects of the skills training classes (painting, dry wall, electrical work).
A short program at 3 pm included presentations to several persons who have been strong supporters and volunteers during the year. The Board provided a quick multi-media review of the year's achievements.
There were door prizes and lots of refreshments.
See the
Annual Report
(December 2012), which will be available early in January, for a summary of achievements and for statistics.
This event was covered by the
Centreville Patch
and by the
Centre View
(two articles on page 1, separate links will be provided when available from archives).
70 or so people attended this event.
KCPC Support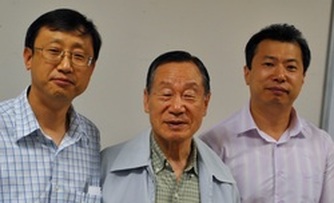 Members of the KCPC (Korean Central Presbyterian Church), have provided filtered water and coffee supplies regularly since the Center opened. They have also volunteered in many other ways.
Eugene and Agnes E. Meyer Foundation announced major grants to CIF in 2011 and 2012..
Nine local churches and faith communities awarded grants to CIF in recent months.
The United Church of Christ-Neighbors in Need Fund provided a grant for educational materials.
---
Shani Moser, CLRC Director, Leaves, Replaced by Roberto Fernández

Shani Moser left her CLRC position
September 30, 2012
as reported in the
Centre View
. Roberto Fernández began work as the new Director of the Centreville Labor Resource Center in December. You are welcome to visit the CLRC to meet him.
Upon announcement of her intention to leave, the CIF Board's Personnel Committee initiated an extensive search and received a number of excellent applications. Mr. Fernández's application and interview stood out because of his recent experience in organizing, during a 3-year appointment with Peace Corps in Dominican Republic, and because of his strong background in business and communications. He is a graduate of Herndon HS and George Mason University, and knows our community well.
Molly Maddra, who had been acting director during the interim, continues her work as center coordinator and organizer. Molly accomplished the impossible by serving as acting director in addition to her usual duties, and completing graduate school. Molly will receive her MA from George Mason in December.
---
---
April 27, 2013
, 3rd International Dance Festival -
If you were there, we hope you had a great time. If you missed it, check back here. We expect to be able to post a link to Centre View coverage when it comes out. Every Festival has been different from the previous, and, with the enormous diversity in Centreville, we hope to make every festival a different, entertaining event, one worth attending every time.
A special, last minute addition, opening the Festival, was a performance by Mrs. Ma, Young (last name, first name, Korean style), a North Korean who played solo and with recorded accompaniment on the Yang-Geum, an instrument that appears to be similar to the hammer dulcimer and is played in the same way.

January 2, 2013
- First annual CLRC
Report
posted. Contains many interesting charts measuring the Center's performance.
December 1
- CLRC working hours change to 6:30AM – 12:30PM in response to the change to Eastern Standard Time.

December 1
- Roberto Fernández begins work as the new Director of the CLRC. See
News
page for more details.
June 26
- The CIF board meeting was followed by a general meeting with special guests invited. Supervisor Frey was unable to attend, but State Senator David Marsden did make it. The CentreView covered the meeting with these three articles:
How a Community Comes Together
Marsden Praises Centreville Immigration Forum
Dollars and Sense at Labor Center

The
Second Annual International Dance Festival
took place on April 27, 2012 and was bigger and better than ever. We will be updating that page with photos, videos, and other information for those who had to miss the event or want to revisit it. Any significant updates will be noted here.