Centreville Labor Resource Center's Green Garden Boxes Are Available!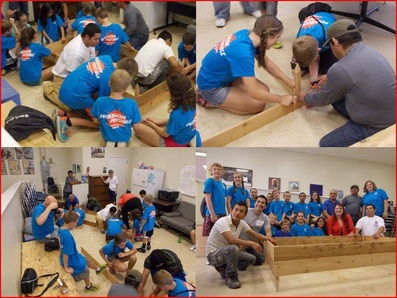 The CLRC is currently developing a job creation project "The CLRC Green Box Project." The CLRC, with the leadership of intern Victoria Jameson, has held multiple day and evening trainings for the CLRC Green Box Project and has trained 13 workers so far to participate in the program.

The "Green" boxes are raised garden beds, which are typically filled with soil and used for growing flowers and/or vegetables. Once workers are trained, they will be able to make and install the boxes and be paid for their labor, thus creating more jobs at the CLRC. The boxes are not technically green, they are "green" in the sense that they are food-safe and environmentally friendly.

The CLRC uses untreated cedar boards, which are resistant to water and rot and contain no chemicals that can leach out into the environment or into your food! These will be high quality, unique products that benefit our community project.
---
Click on Picture Below for the Green Garden Box Project on the CLRC Website with Pricing and Ordering